Our Shop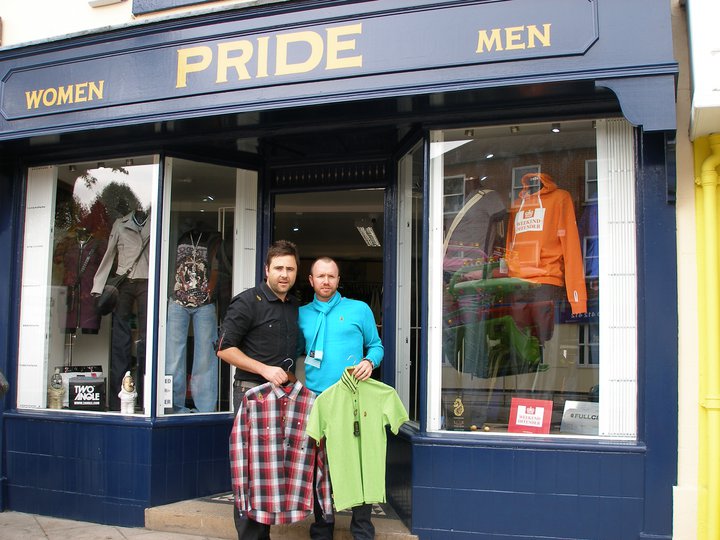 Style: a prevailing mode of expression, e.g., clothing......
Having our finger on the pulse to keep you ahead of the game with extensive knowledge of what is happening in the fashion world, offering an insight in to all of the current and up and coming looks of the season and how to wear them.
Fashion is a form of art for all those who appreciate it. We have an inventive attitude and through a communicative approach can translate your perception of style, interpreting the look you want and shaping an individual expression with clothes.
Pride is continuously expanding its brands thus refreshing our collections and by extending our services customers can now browse and purchase online, keeping you continuously informed on the up-to-date ranges. Alternatively, for a exclusive personal service visit our store. We have transformed a grade II listed building into a modern 21st century one-stop-shop for an entire outfit and accessories.
Pride, 9 Vine Street, Evesham, WR11 4RE
Monday- Saturday 10.00am - 6.00pm
Late nights available by appointment only - 01386 48299